Another much requested feature for you today - the ability to change the base URLs used in your hosted hub.  This is the part of the URL after your domain name (which of course can be custom) and up until now has been /faqs for FAQs and /workflows for Workflows.  
Now - with this new feature release - you can choose from some alternative base URLs (eg /articles or /content for FAQs or forms/ or go/ for Workflows) plus if you are using Malcolm! for more general content (eg articles, how-tos) rather than a question/answer format you'll also love the ability to change the Schema type that your content is worked in.  Schema will help with your search engine results especially rich snippets.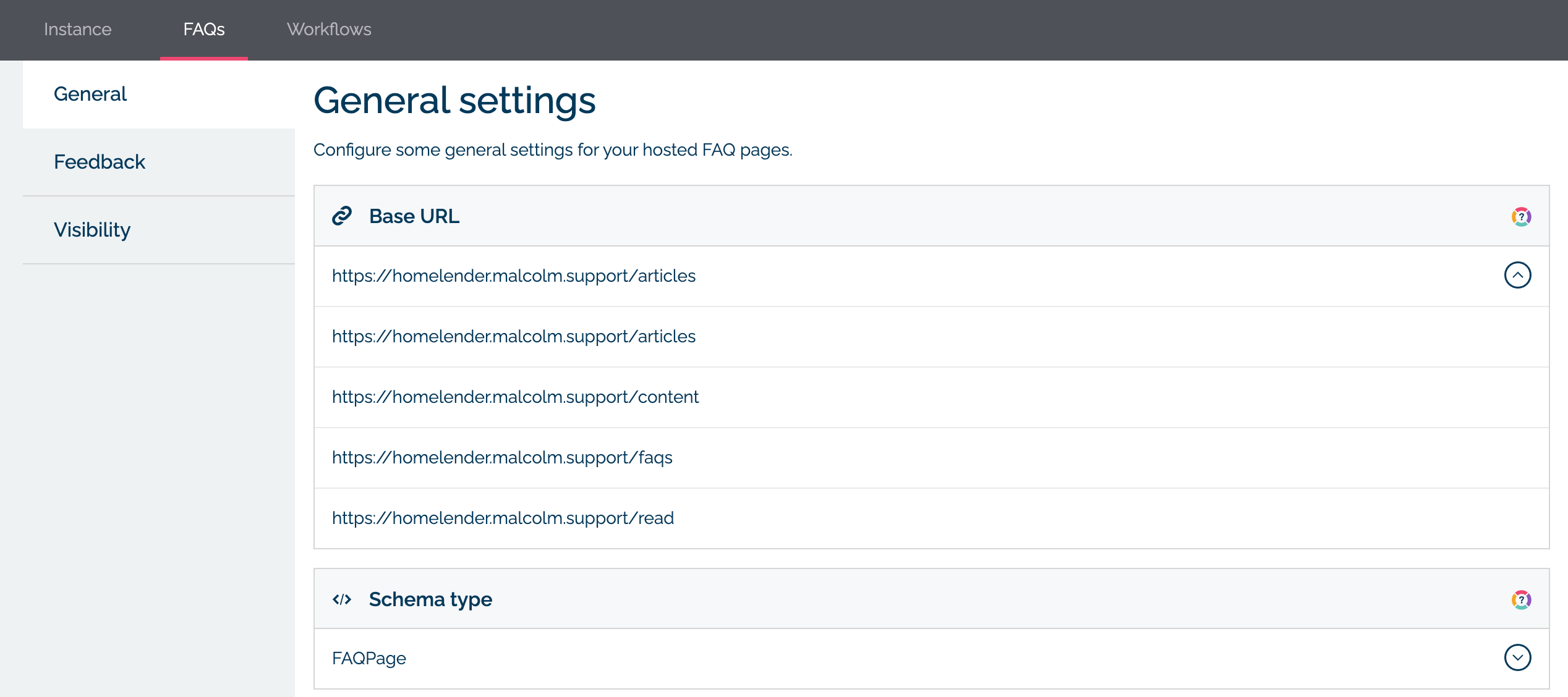 See further details here or watch our video walkthrough below!