This feature update is hugely powerful and one we are very excited about!  
You can now place individual values from a completed Workflow anywhere inside the automated emails you set Malcolm! to send on Workflow completion.
When combined with the ability to trigger emails based on rules, our email branding control and the ability to send from your own email address you effectively now have full "mail merge" capability.  
Following a Workflow completion, you could send out various different emails  (for example to your customer, your own staff or third parties like suppliers) and those emails can contain exactly the information you want (for example a subset of the data collected on the Workflow) presented how you want it.
You'll find the new value picker icon in the body area when you customise an automated email.

This will bring up a dialog which lets you choose a value from the Workflow and place it in your email body. You can also choose to show the field name as well if desired.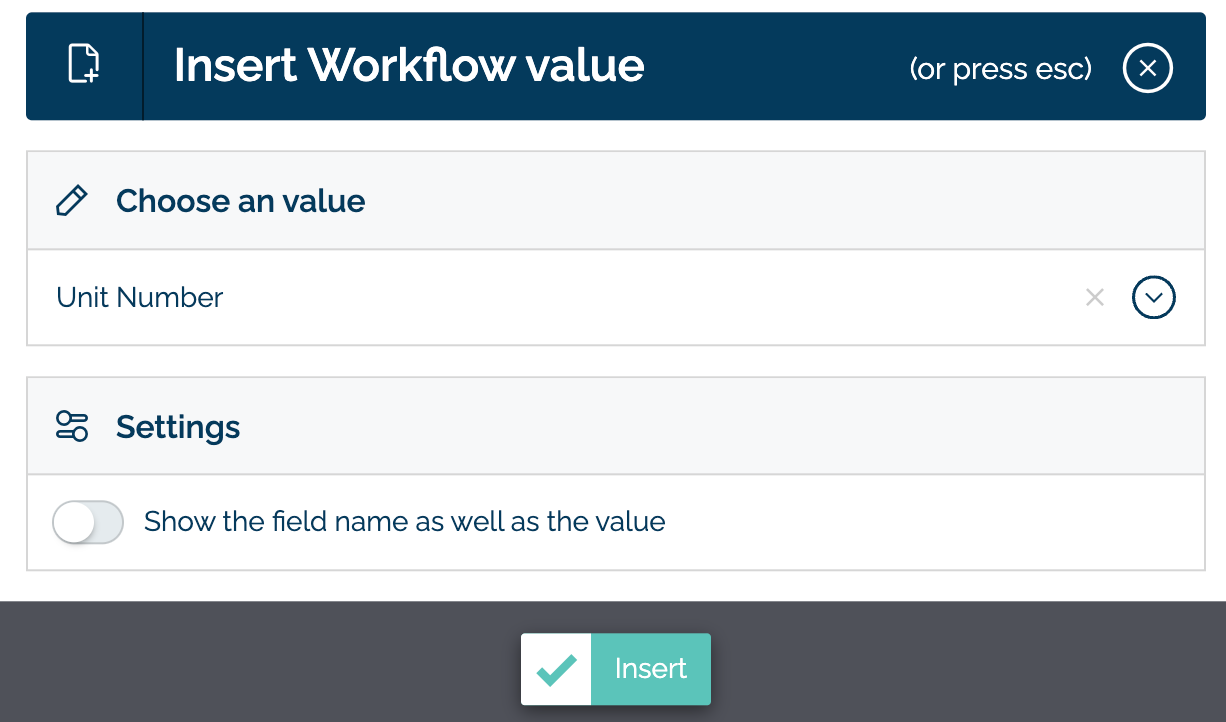 You can place the values within your email body as shown below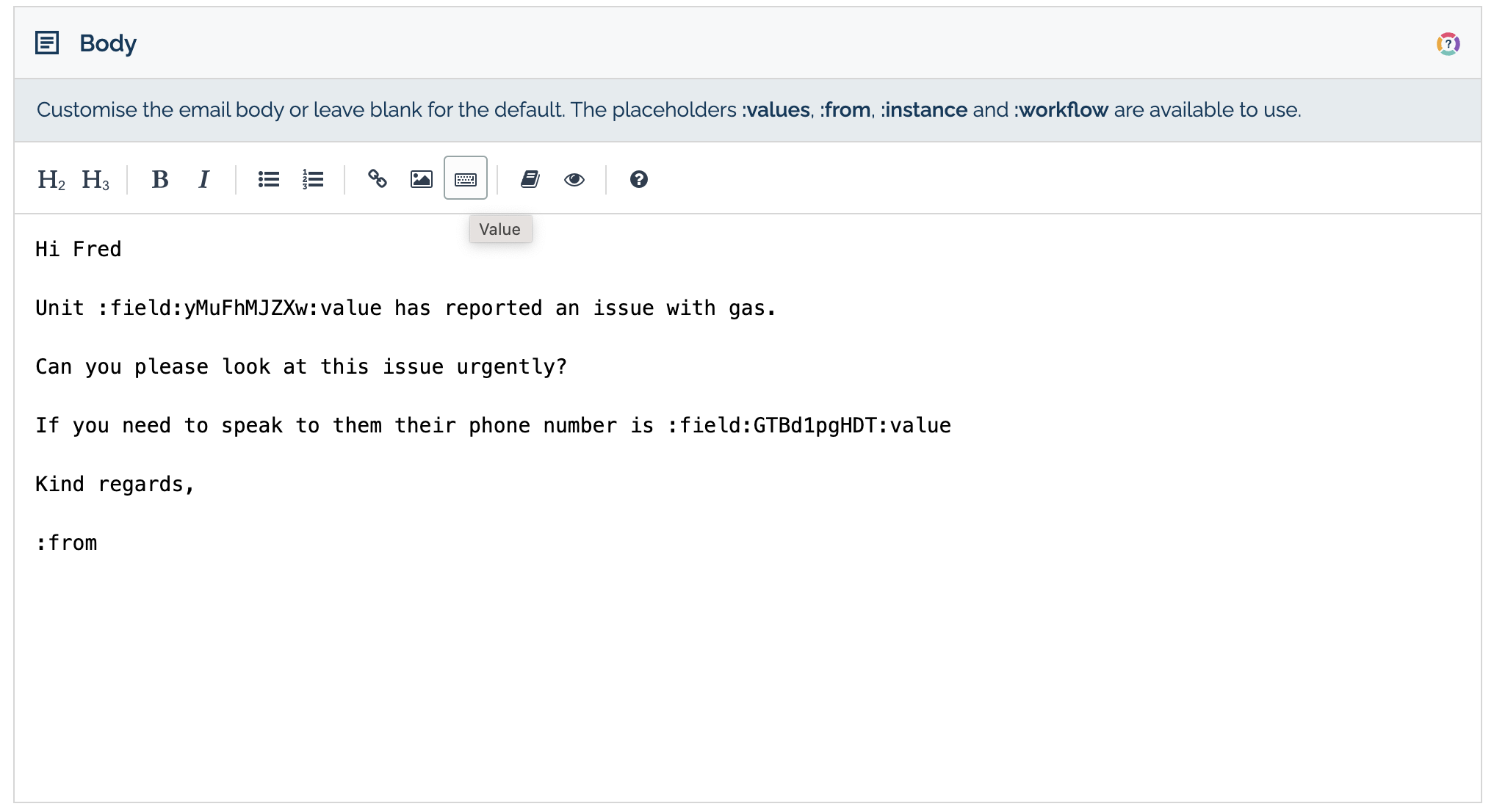 Watch our video walkthrough below for more info
We hope you agree this enhancement is very useful and super powerful!  If you have questions don't hesitate to contact us and open a support ticket.