Last week we introduced you to email themes and today we have the perfect accompaniment - the ability to send customer facing emails from your own email address!
As a reminder the emails we are talking about here are:
"Email me this answer" functionality on an FAQ
"Email me the resume later link" on a Workflow
Payment confirmation email - this is an optional email you can turn on and is sent to your your customer after they successfully make a payment via a Workflow
(In addition to the above we'll shortly be unveiling some new functionality to send emails to the person who completed your Workflow directly via Malcolm! (rather than via an Integration).  These emails will also be fully brandable via email themes and benefit from this send via Mailgun or SendGrid feature!)
By connecting to your Mailgun or SendGrid account to Malcolm! you'll ensure the deliverability of the emails we send on your behalf plus you'll also be able to specify your choice of sender address.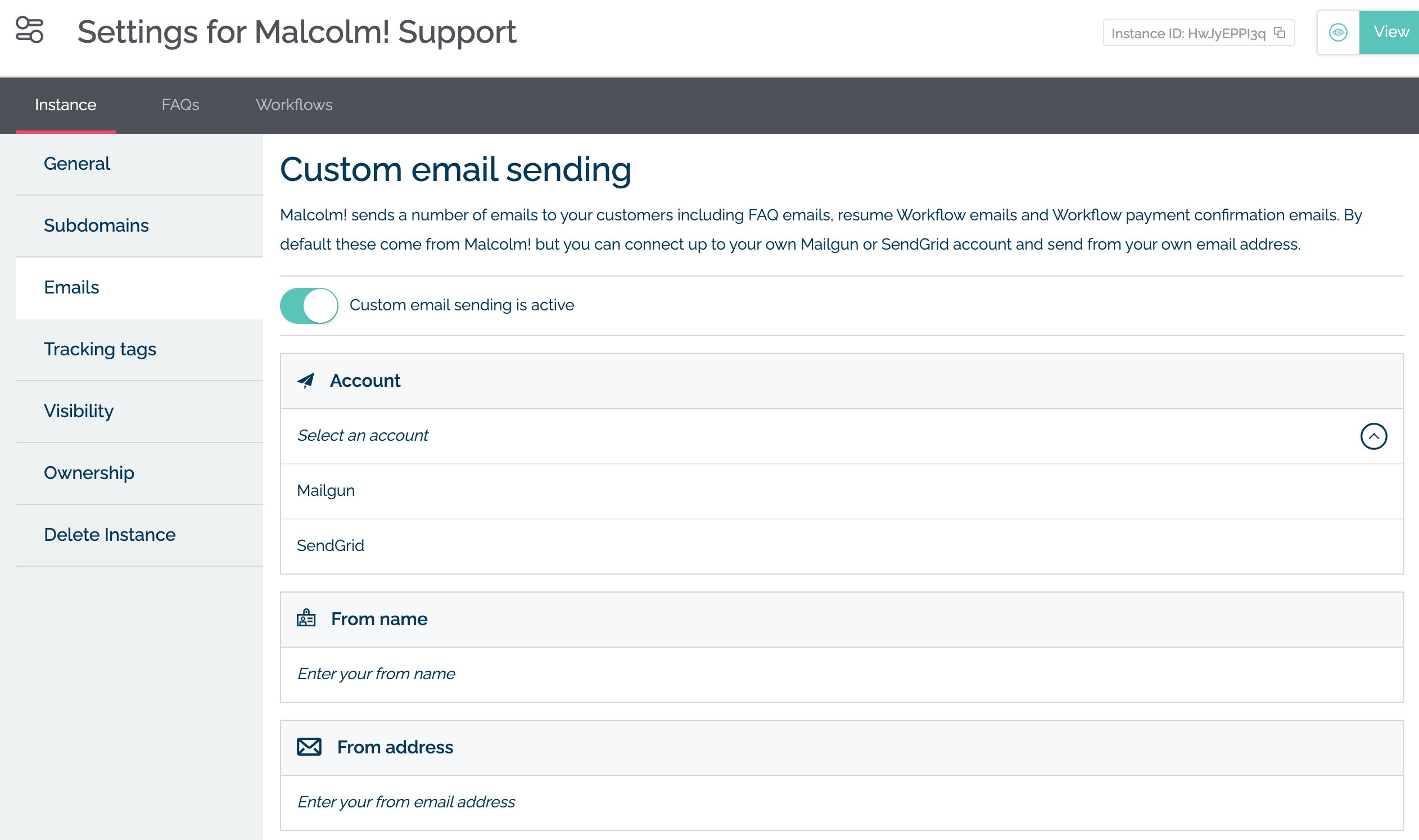 Find out how to set things up here.  We hope you enjoy this new feature!