Malcolm! already offers password protection for your hosted hub or for individual items of content via our in-built password system.  It works great, but what if you wanted a more powerful username/password system that could scale to serveral thousand users and integrate with the other systems you have?
We are very excited to introduce support for Auth0 into Malcolm! Auth0 is a identity management system that you can use to manage who has access to your hosted hub.  And the best part? Auth0 is free for up to 7,000 users.
Activate Auth0 via visibility settings in MyMalcolm.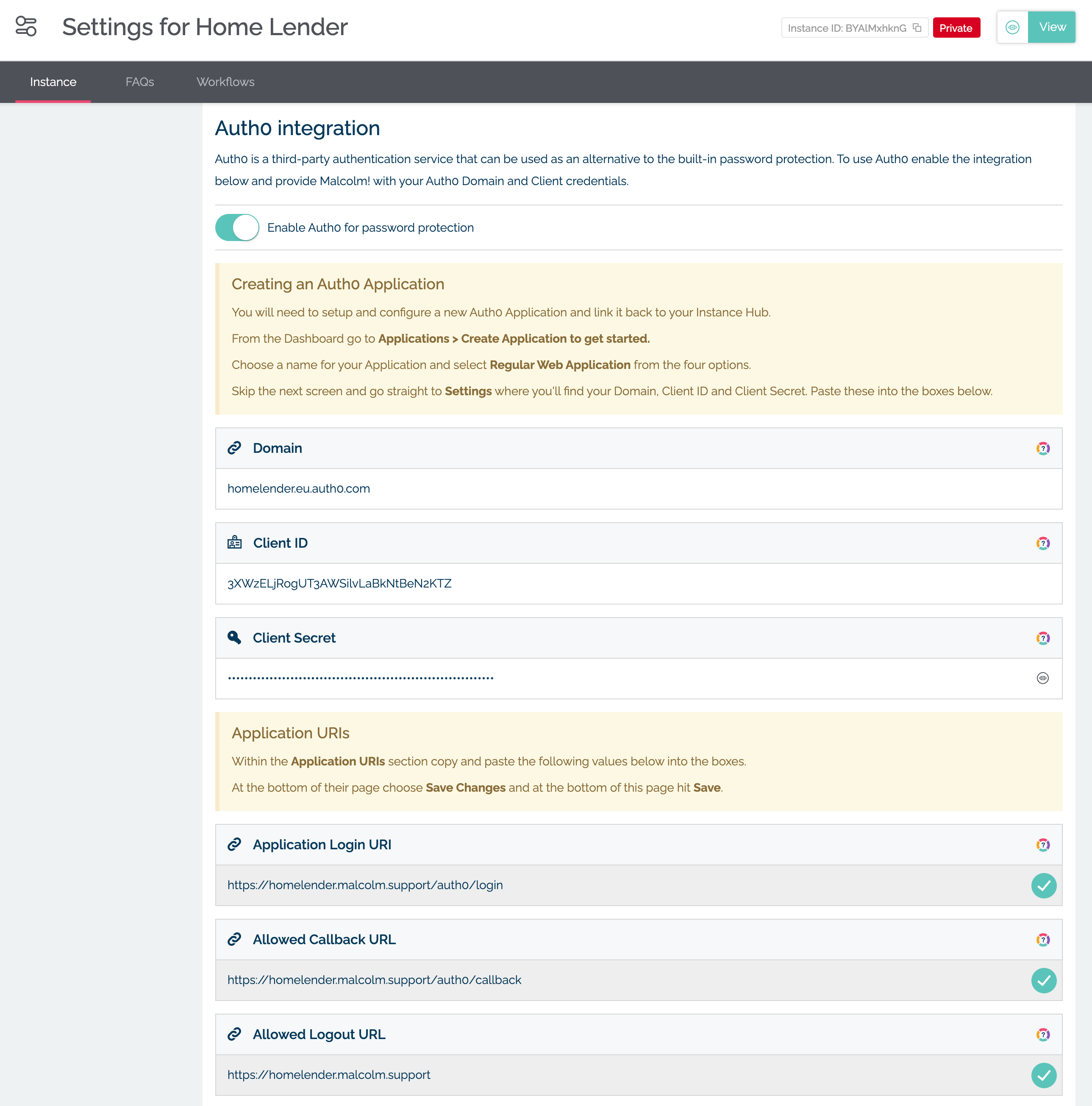 You can find more details in this FAQ and also in the video Walkthrough below!